Create a professional journal website in a few clicks
With Scholastica Open Access Publishing you can create a user-friendly journal website in a matter of minutes. We provide a modern website template designed specifically for academic journals that you can customize and update yourself using a simple editor tool. No need for advanced technical knowledge or a web developer!
You control your journal website
Our simple journal creation process enables you to choose your website colors, add your logo, set up a custom domain, upload images for articles, and more!
Peer review and publish in one place
Get an all-in-one open access journal management solution when you use Scholastica Open Access Publishing and Scholastica Peer Review together.
Beautiful articles with publishing analytics
Your journal articles are beautifully displayed on your website - no redirects to separate pages. Journals get access to publishing analytics including article pageview and download counts, referring websites, and more!
More people reading and citing your articles
Scholastica will ensure that all your content shows up in online searches so more scholars can find your journal. Articles feature searchable metadata and are automatically indexed by Google Scholar. You can also add DOIs and ORCIDs to articles.
A mobile-friendly journal website with no work on your part
Scholastica Open Access Publishing websites work on desktop and mobile devices with no extra steps on your part. With a mobile-friendly website your journal will be:
Accessible to researchers on the go
Better optimized to show up in top search engines
More engaging for readers
What customers are saying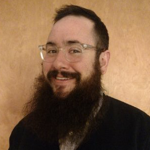 Scholastica has provided the beginning of an elegant integrated website solution so we can spend more time on the publication process.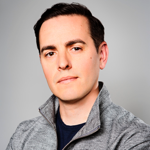 What our website on Scholastica provides is a clean, modern take on a journal website.
Journals Using Scholastica for Open Access Publishing