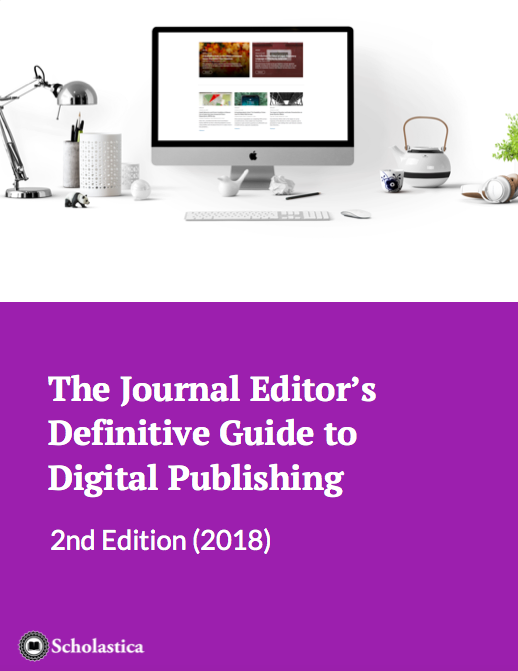 Academia has entered a new age of digitally-driven research. Is your journal developing its online publishing practices to meet the needs of scholars?
From ensuring that articles show up in online searches to creating a modern website, there's much to consider. You may be wondering where to begin. In this NEW 2nd edition of the Guide to Digital Publishing, we cover everything you need to know, including:
An overview of how the academic publishing landscape is changing
Primary aspects of digital publishing journals should be focusing on
NEW examples of journals embracing technology to improve their publishing practices
How digital publishing is paving the way for open access to research
Modernizing your journal doesn't need to be a lengthy or expensive process. Download this free ebook to learn how you can start developing a digitally-focused publishing model for your journal today!