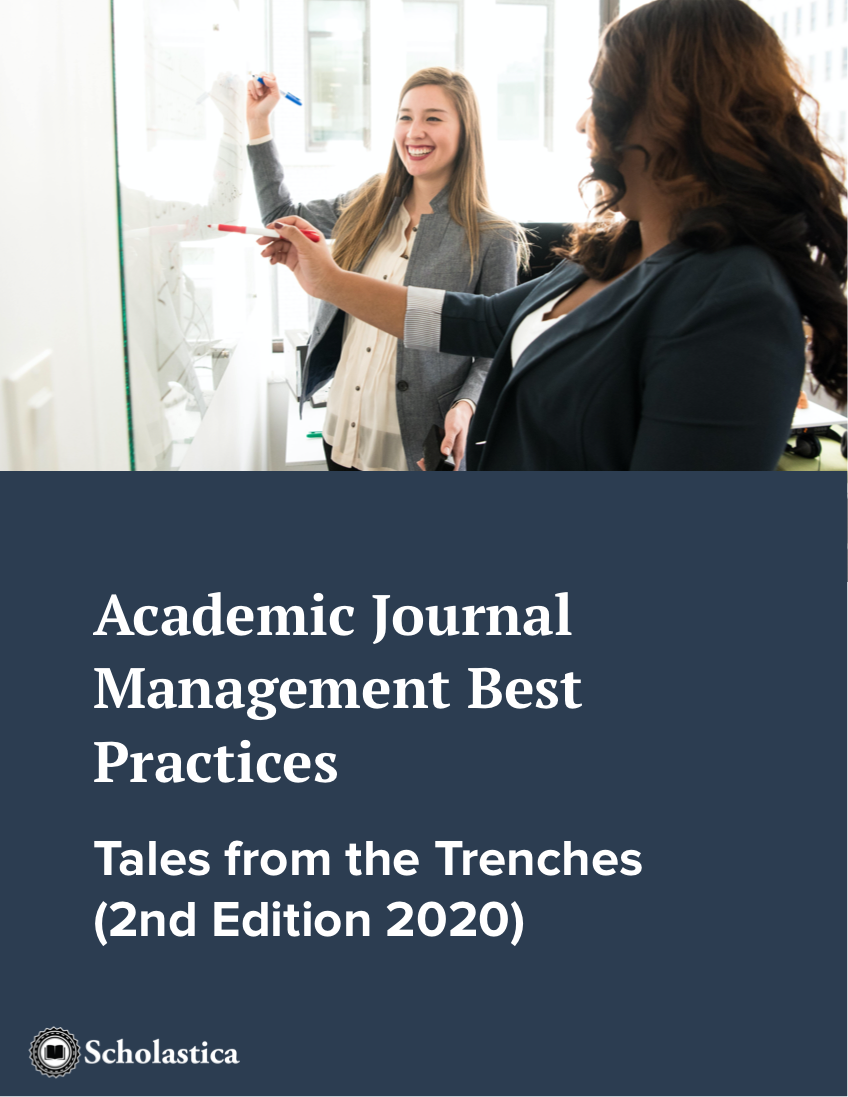 Are you wondering how others are handling the demands of modern-day journal publishing and what steps you can take to streamline your editorial workflows and further your broader publishing goals?
In this new and improved edition of Journal Management Best Practices: Tales from the Trenches, we round up top tips from seasoned publications managers and editors on how to:
Refine your peer review processes and speed up time to decision
Improve editorial team training and alignment
Grow your publishing reputation and attract more quality submissions
Make actionable strategic plans to further your journal program
Modernizing you journal need not be a lengthy or expensive process. Download this free ebook to learn how you can start developing a digital publishing model for your journal today!